Interactive Web Development
aesthetics, usability and search engine friendly
We transform ideas into professional websites with remarkable interactivity that enhances the web surfing experiences. Our creativity and marketing insights enable us to assist our clients realize the potential of their business within the digital arena.
Custom Web Design – Websites / Campaign Microsites / Rich Media Banners
Your website is at the heart of all marketing activities. You only have one chance to create a good first impression, so please do not blow it.Good web design is not just about aesthetics. It is all about helping the company achieve business purpose. And we are good at it.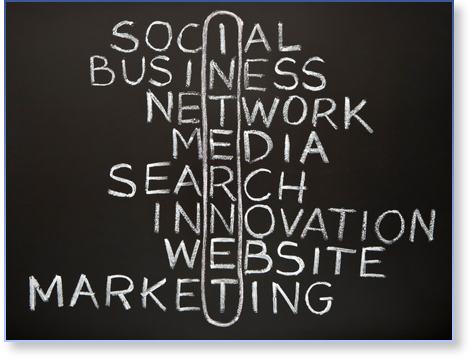 CRM / CMS / ERP / eCommerce
Our ecommerce websites are highly user-centric. This is to ensure that they provide efficient and intuitive user experience. A good user experience is fundamental to encourage transactions. Importantly, our e-commerce sites are also robust, scaleable and secure.
Our e-commerce sites offer many features, including:
Product catalogue and smart search
Bestsellers, 'customers who bought this also bought' etc
Customer centred features, log-in, order tracking etc
Shopping cart through to secure payment
Integration with legacy back-office systems
Option to create a loyalty prepaid card, linked to the site
Automatic order progress emailing
Viral Marketing - Contest and Video Conceptualization
A virus is something that grows exponentially in the right environment and this is exactly the point of 'viral marketing'. It takes your message and powerfully and quickly spreads it across the Internet, just like the age-old concept of "word-of-mouth", but in a digital context. Any marketer worth his salt knows that referrals and recommendations are the most powerful marketing instrument available. Viral marketing extends this into the digital domain by harnessing the electronic connectivity of individuals to spread your message.
We can help you with the correct 'viral marketing' strategy into place. As your message spreads like a virus, rapidly multiplying, it will grow in exposure and influence.
We can develop infectious viral marketing strategies eg contest, video focusing on building your brand image whilst creating a list of targeted prospects with whom your company can communicate. Viral marketing, also known as "creating a buzz" can unleash return on investment (ROI) that is out of your imagination.
Facebook Application
Apps are one of the most effective ways to unlock the full power of Facebook. Imagine the endless possibilities when your app, intranet, web, social networking site stay connected and integrated. We create apps that allow the deepest levels of engagement with users and at the same time, "socialise" with your iPhone app and web. With an existing social graph, it utilizes the connections that people have already built on Facebook with their friends, family and strangers. In addition to the freedom given by Facebook other than not bothering Facebook users who do not want to use the application, our developers often comes up with ideas that wow our customers. Ultimately, we aim to integrate your business into the core of Facebook experience. Coupled with Facebook advertising, we help to unleash the huge viral marketing potential. Find out more about Social Media Marketing.
Copywriting
Our web copywriters know the importance of combining the art of writing with an in-depth understanding of search engines.  To have good content online, we target both search engines and website visitors. Writing for the web is completely different from writing for print advertisements. We understand how readers absorb website content and that is different from reading print media. We create persuasive content to breed "stickiness".